Weight: 20.0 lb
TROPHY ACRE is a year-round food source formulated to maximize forage in any U.S. climate. This is arguably the best all-around blend that we offer here at Backwoods! It is a phenomenal brassica blend, the perfect perennial clover and chicory blend, and it also has lots of Winter Forage Peas. TROPHY ACRE is a premium blend that is versatile and productive. On a per acre basis, it is actually more economical than planting cereal grains. One bag plants an acre!
Regular price
Sale price
$67.99 USD
Unit price
per
Sale
Sold out
90 available for purchase
View full details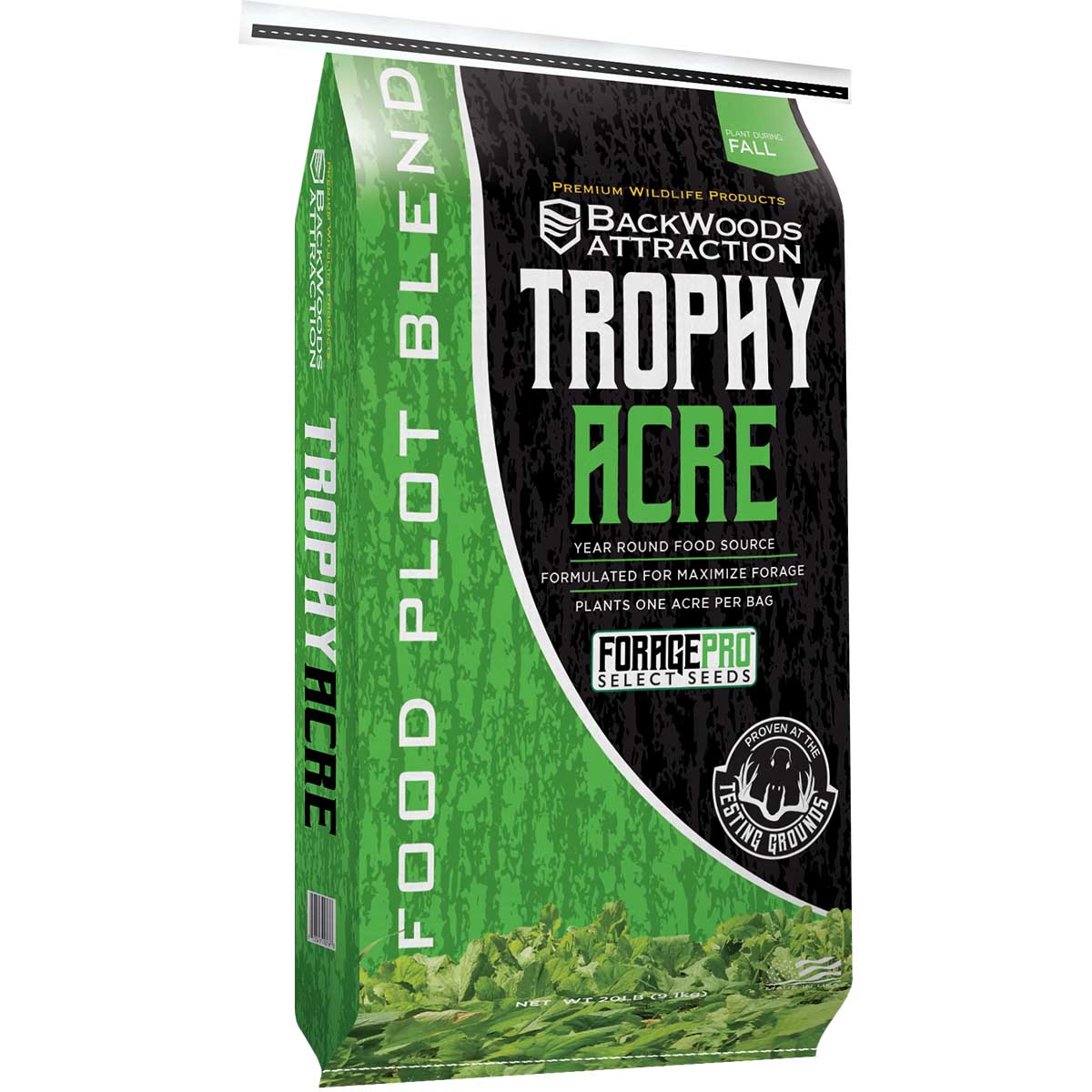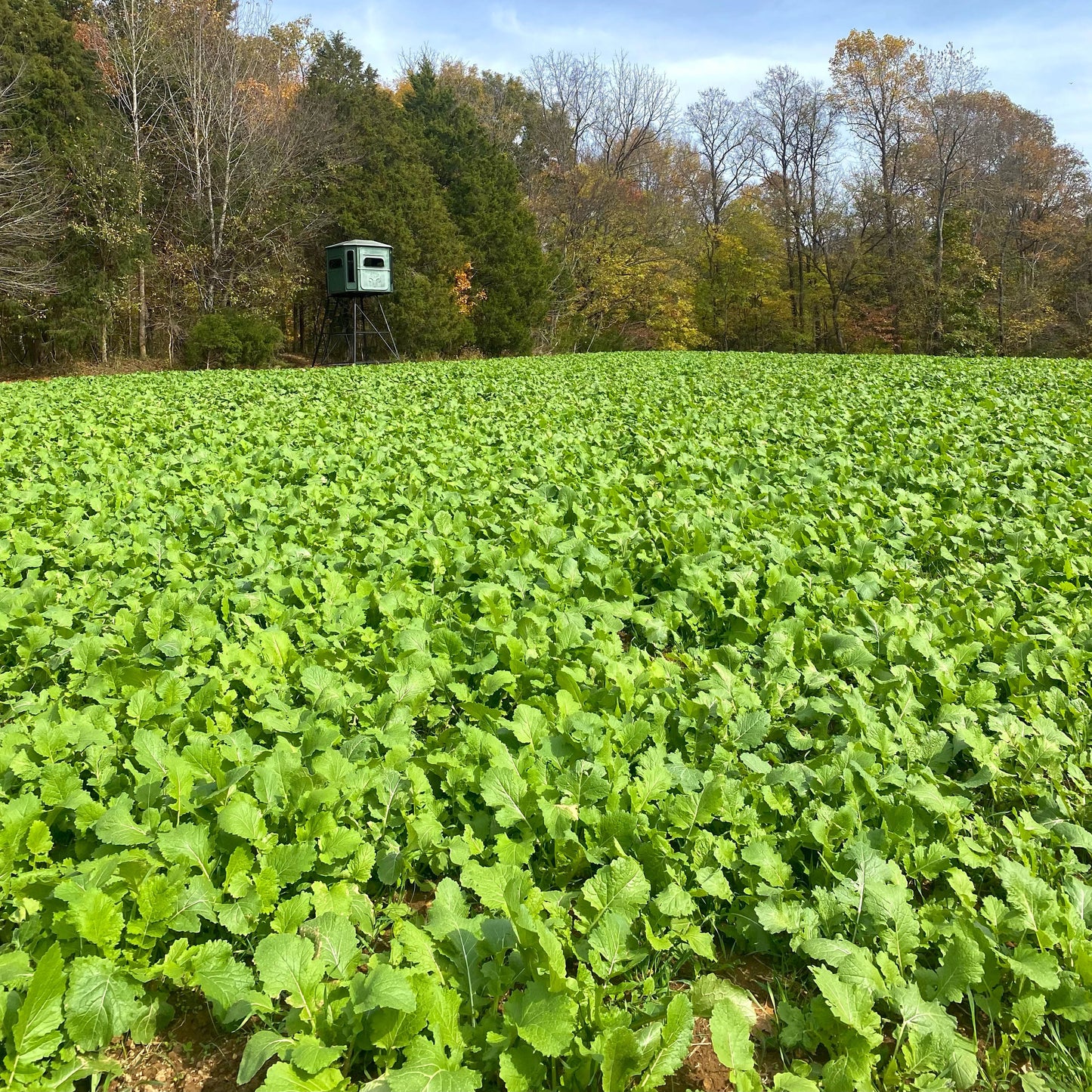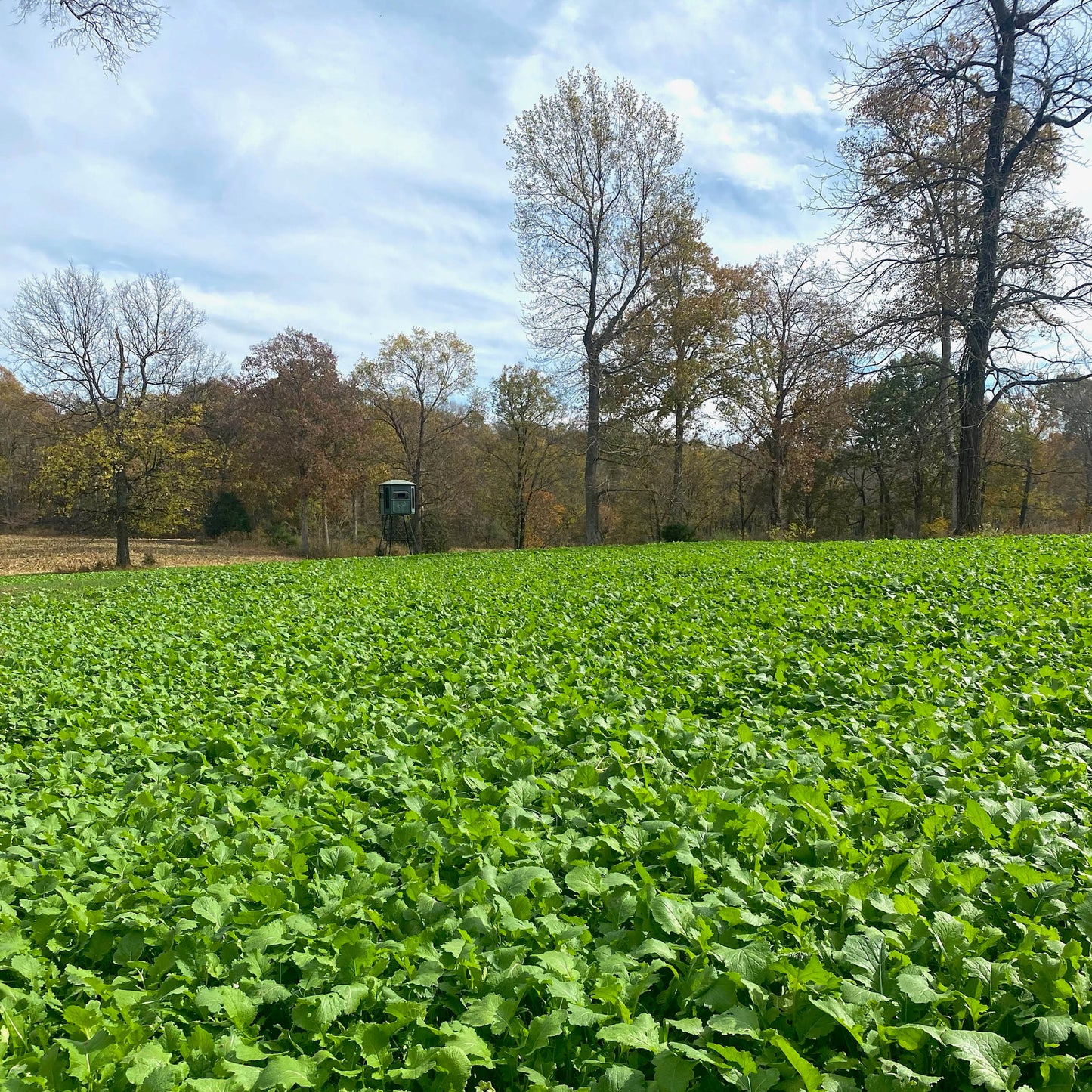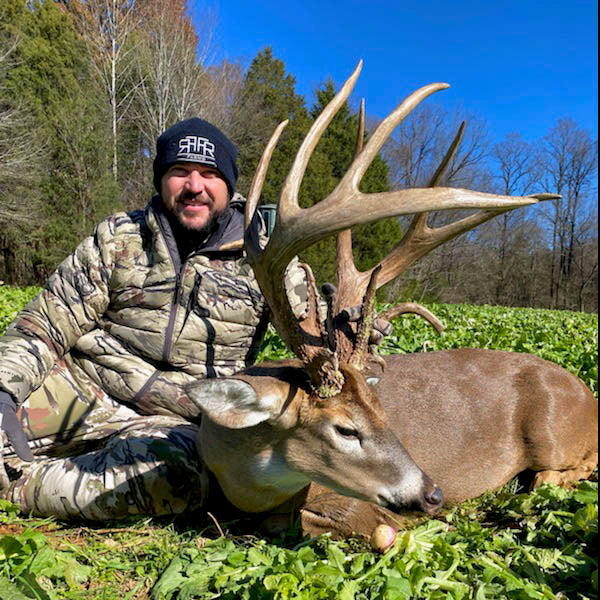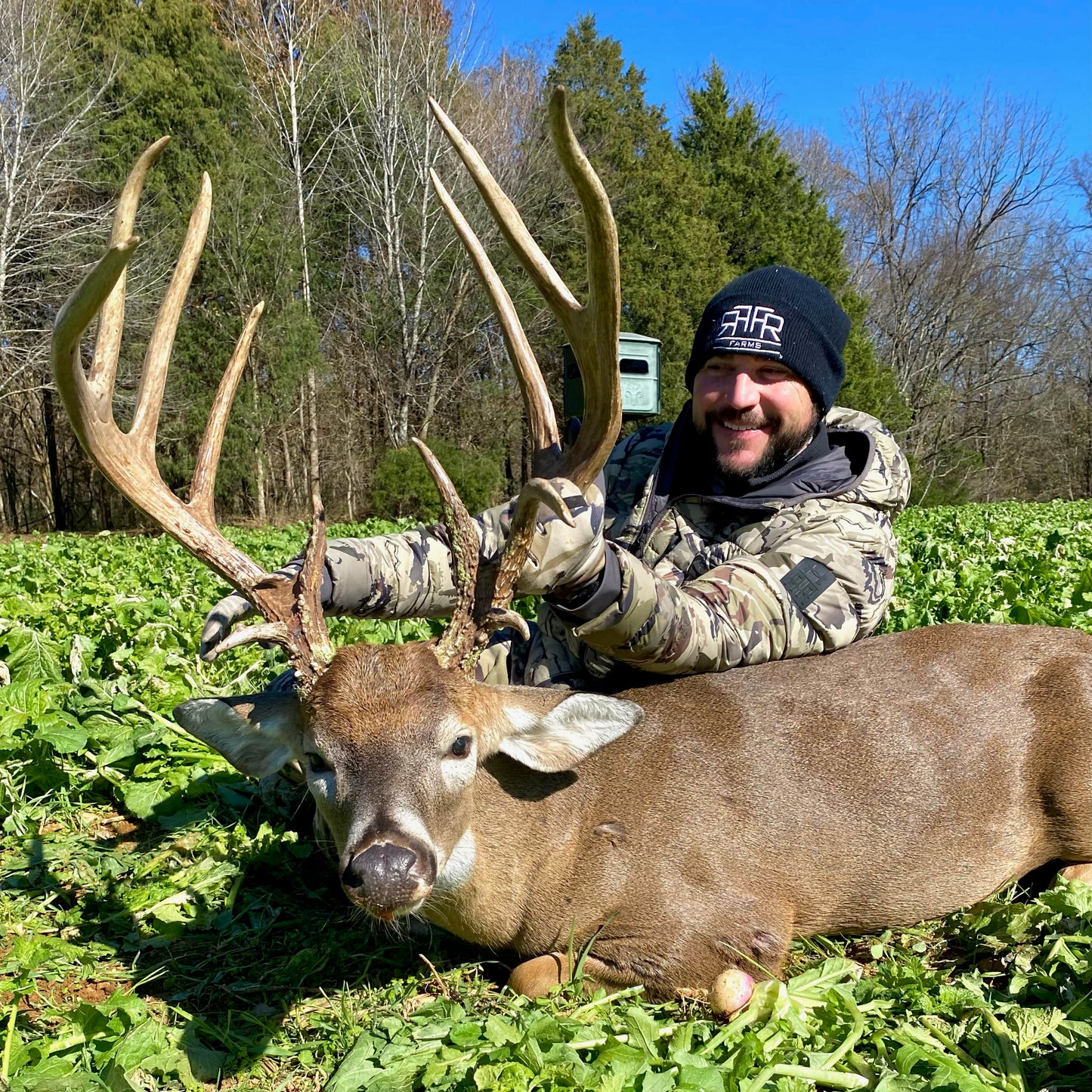 • Premium blend of brassicas, clovers, chicory, and forage peas
• Year-round perennial food source
• Comparable cost per acre to your average 3 or 6 way cereal grain blends
• Quality forage and maximum tonnage during every part of your season



Winter Peas




Trophy Rape




Purple Top Turnips




Essex Rape




Crimson Clover




Antler Chicory




Arrowleaf Clover




Sugar Beets




Buck Radish
We recommend broadcasting at 20lbs/acre and drilling at 14lbs/acre. For more information about designing and planting your food plots, refer to our
Food Plot Design Guide
and
Planting Guide
.
Awesome
Awesome blend for whitetail! The deer love the clover and brassicas!
Fire.
Some great forage for your deer heard. Will have those late season bucks coming on in early to forage during this hot dry time when it's not much to eat. Try it out an see how it does for you
This the absolute best!💪🏻🔥
Best seed
The name speaks for itself. This blend provides some of the highest nutrition you and find on the market. The wide assortment of seeds provides solid amounts of food all season long