Weight: 5.0 lb
SWEET GREENS was carefully formulated to ensure consistent forage throughout every stage of your hunting season. They will browse on the leaves during the Fall and absolutely hammer the bulbs during the rut and post-rut periods when the starches are being converted to sugars. After this happens, there isn't much that is more attractive to a whitetail deer! If you are searching for the best brassica blend to plant on your property, we hope you will consider SWEET GREENS!
Regular price
Sale price
$36.99 USD
Unit price
per
Sale
Sold out
212 available for purchase
View full details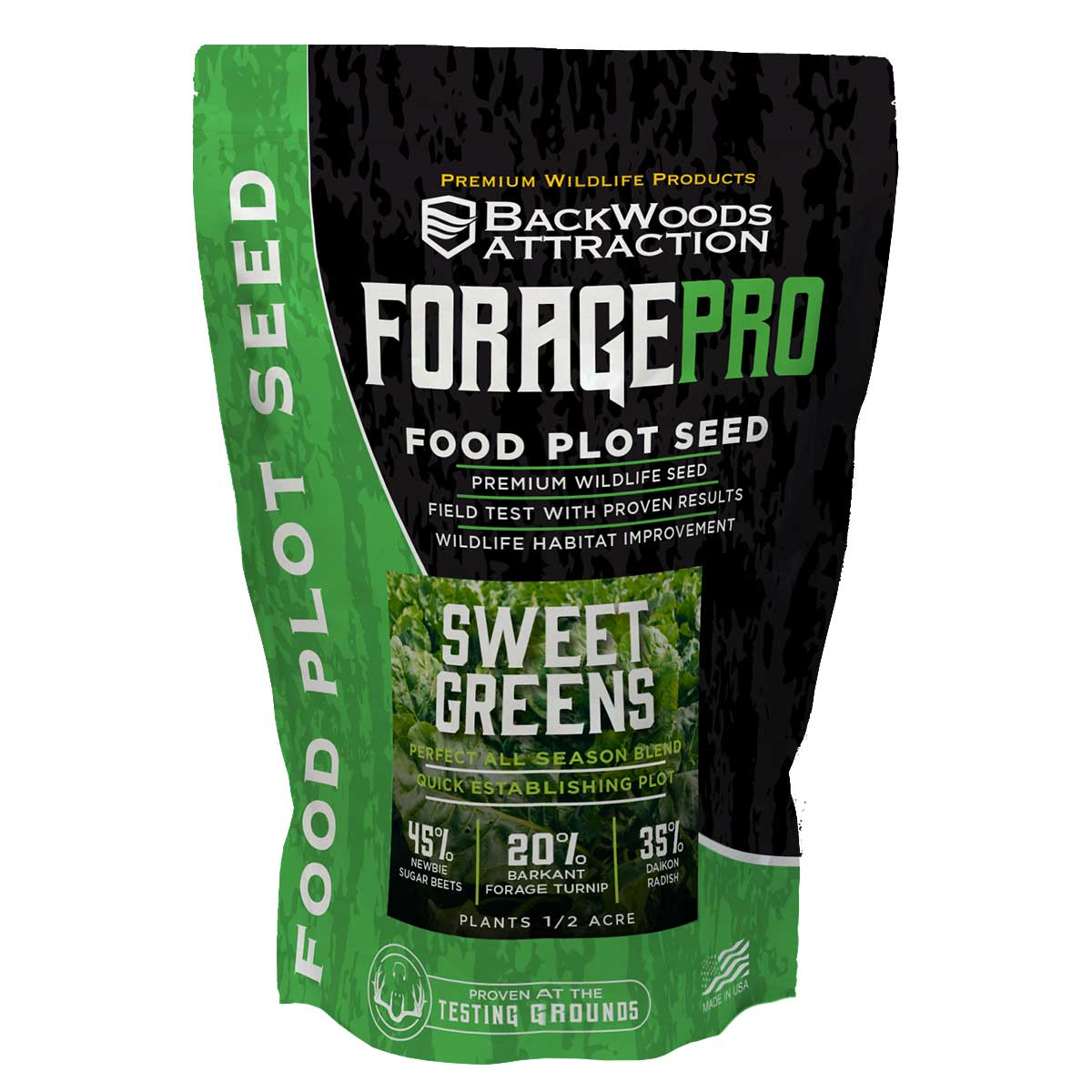 • Highly attractive to deer
• Quick establishing blend
• Perfect early, mid, and late season blend
• Plants 1/2 acre



Sugar Beets




Forage Turnips




Daikon Radish
We recommend broadcasting at 10lbs/acre and drilling at 5lbs/acre. For more information about designing and planting your food plots, refer to our
Food Plot Design Guide
and
Planting Guide
.
Only Seed Company I Will Use
Sweet greens is an exceptional food plot seed with great germination rates. When you plant sweet greens and supplement with flame kissed feed the deer cannot resist your property!
Game changer
Absolutely a game changer in south alabama ! All season long deer stay on the sweet greens heavy!!!!! Definitely a game changer for my herd !
Kill Plot
Great addition to make a kill plot and get deer in bow range. Deer can't resist Sweet Greens.
Awesome product!!!
Super great product and SUPER deer attraction! Planted it last year and the deer blew it up especially in late season! Highly recommend.
Sweet treat
A great blend of turnips that will drive your deer wild. Nice and sweet they will devour it. Some of the best products on the market. Great fall an winter mix to keep those bucks in tip top shape.