Weight: 5.0 lb
Trophy Rape is a forage rape designed for maximum grazing and forage qualities. It's easy to establish and can grow well in most all soil types and climates. It is very cold and drought tolerant making it perfect for food plots. When properly maintained, Trophy Rape can have up to 30% protein levels and is very digestible to deer. It grows rapidly and produces lots of forage in a very short time frame.
Regular price
Sale price
$15.99 USD
Unit price
per
Sale
Sold out
255 available for purchase
View full details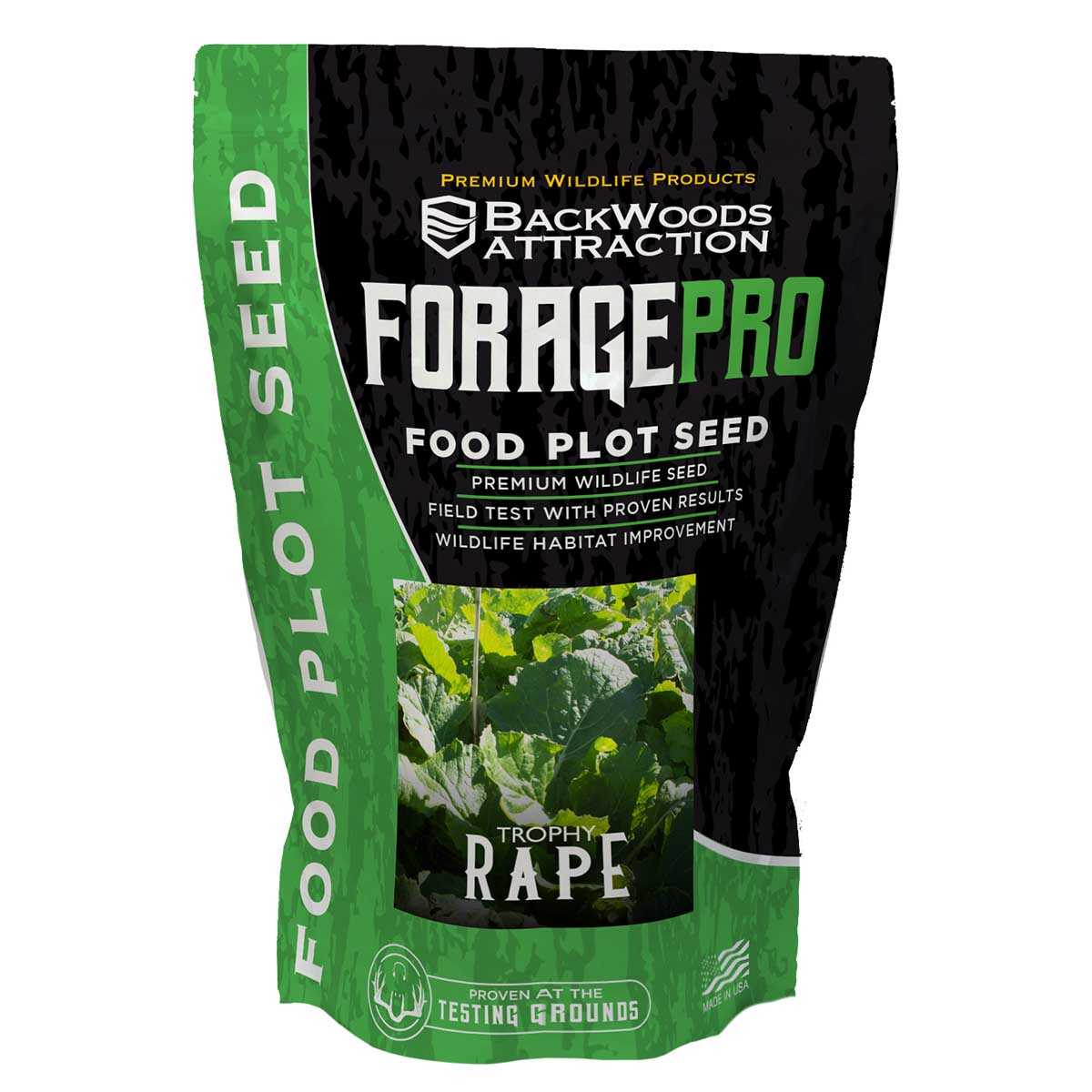 • Possesses a very leafy forage that deer love
• Super palatable and digestible forage
• Very easy to establish and maintain
• Perfect for overseeding into an existing plot
• Drought, heat, and cold tolerant
• Super high in protein and nutrition
We recommend broadcasting at 10lbs/acre and drilling at 5lbs/acre. For more information about designing and planting your food plots, refer to our
Food Plot Design Guide
and
Planting Guide
.