Weight: 5.0 lb
Purple Top Turnips are an annual species that is very digestible and nutritious for deer. It can have up to a 20% protein level when properly maintained. Turnips work great in smaller plots when compared to other species due to their rapid growth rate. They are way more desirable to deer after the first frost when the sugar content starts to increase. They can be planted as the sole crop or in a mixture with other food plot seed varieties.
Regular price
Sale price
$19.99 USD
Unit price
per
Sale
Sold out
166 available for purchase
View full details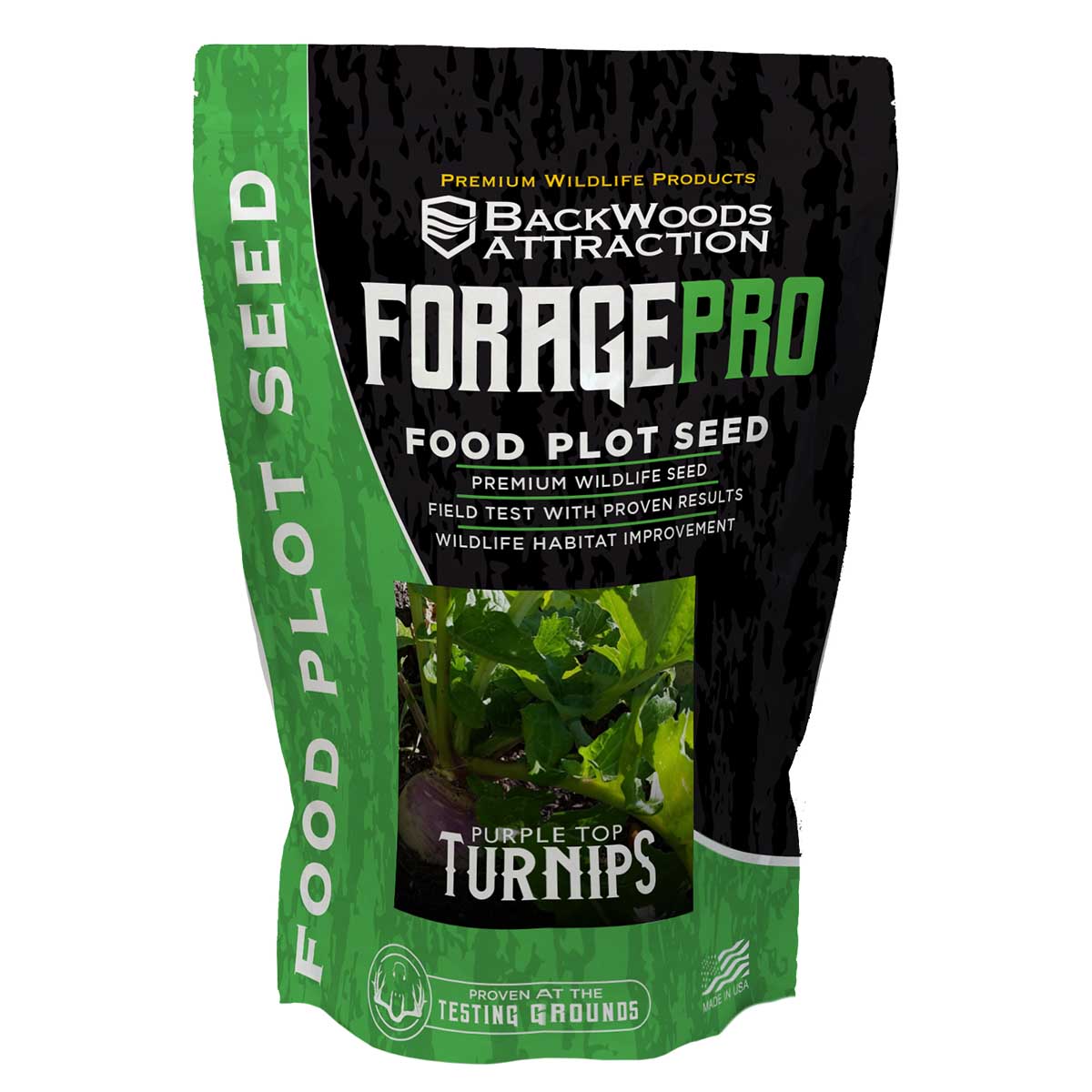 • Deer will forage on the leaves and eat the roots
• Protein content of up to 20%
• Great for planting in smaller plots due to high production yields
• Extremely digestible to deer throughout the entire growing season
• Highly attractive in colder months when the starches have converted to sugar
• Reach maturity in 75-90 days
We recommend broadcasting at 10lbs/acre and drilling at 5lbs/acre. For more information about designing and planting your food plots, refer to our
Food Plot Design Guide
and
Planting Guide
.