Weight: 5.0 lb
Bucknip Forage Turnips is an improved diploid variety that is designed to maximize forage and grazing qualities. Half of the root stays above the soil surface making it easier for the deer to consume. The leafy, luscious tops have a delicious taste and produces very high yields. It's extremely high sugar content makes this a preferred choice for most deer. Consumption should increase after the first frost.
Regular price
Sale price
$34.99 USD
Unit price
per
Sale
Sold out
201 available for purchase
View full details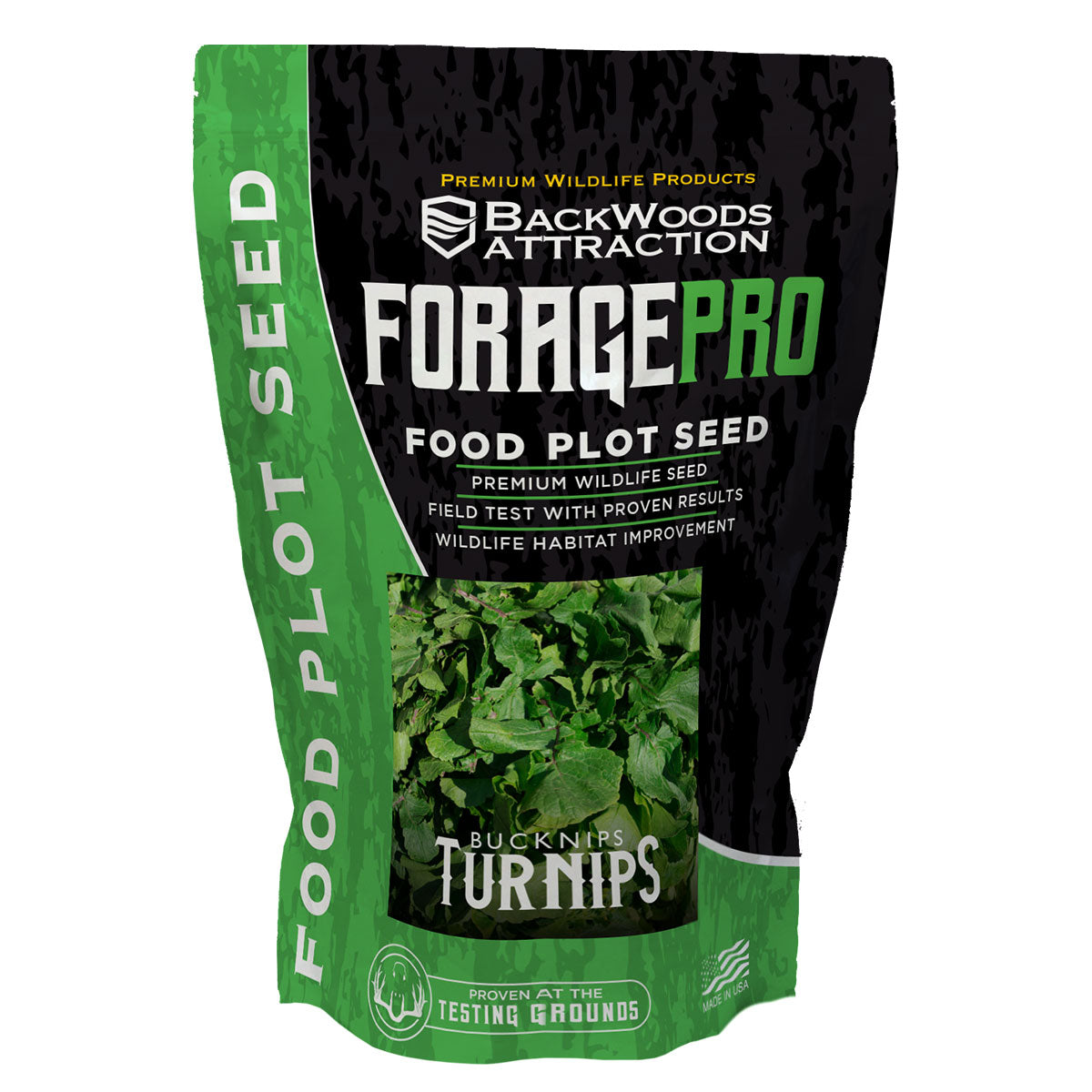 • Very high sugar, energy, and dry matter content
• Vigorous growth
• Winter hardy variety providing extreme attraction in colder months after the starches are converted to sugar
• Increased palatability
• Very high leaf production
• Half of the root is above the soil surface making it easier for deer to enjoy
We recommend broadcasting at 12lbs/acre and drilling at 8lbs/acre. For more information about designing and planting your food plots, refer to our
Food Plot Design Guide
and
Planting Guide
.