Weight: 5.2 lb
Antler Chicory is a perennial cool-season forb that can last from 3 to 5 years when maintained properly. It produces a super long root that allows it to be quite drought tolerant. It is a little slower to establish than other species. Once established, it is very attractive to deer and has a protein content of up to 25%. Can be planted as the sole crop or used in addition to other food plot seed varieties.
Regular price
Sale price
$36.99 USD
Unit price
per
Sale
Sold out
219 available for purchase
View full details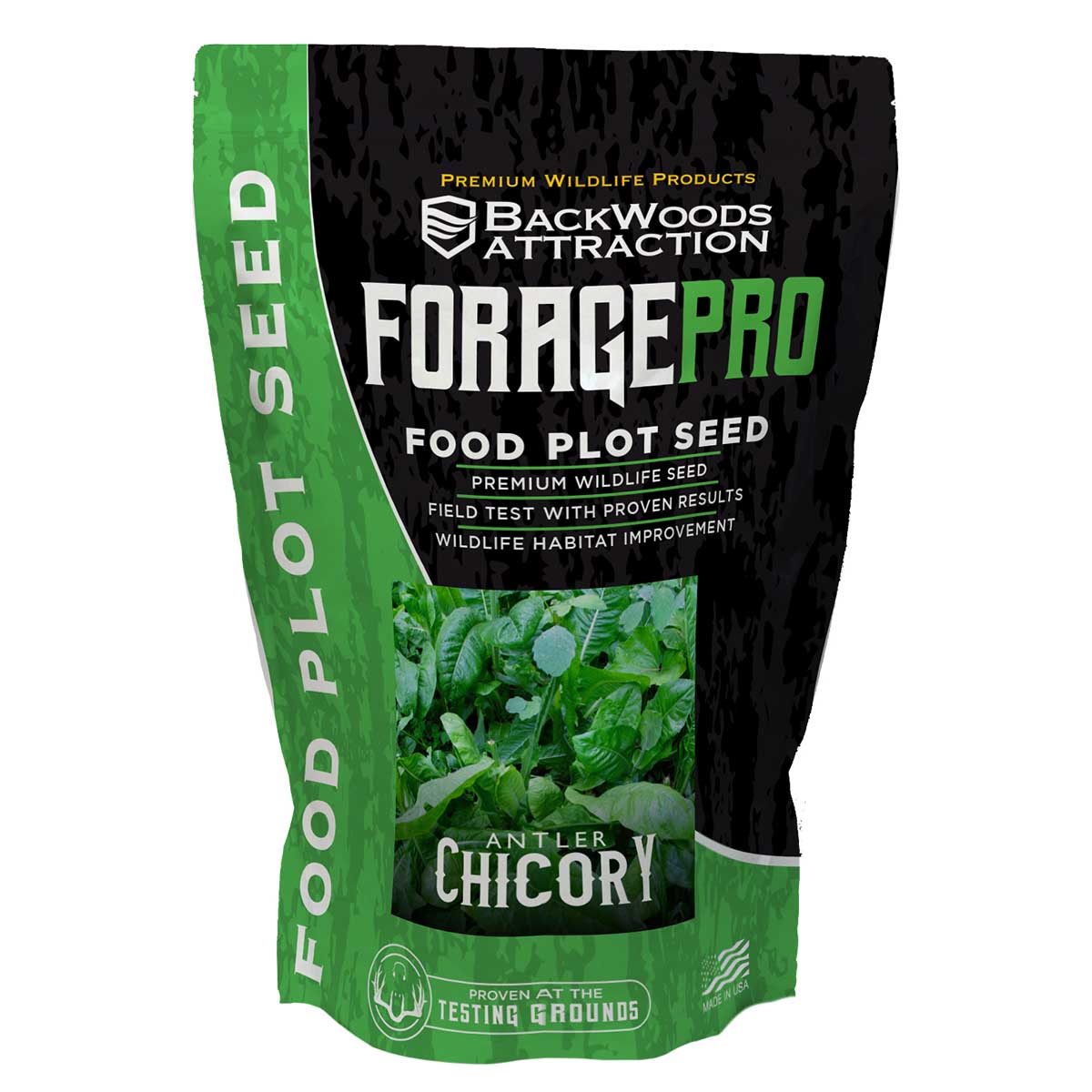 • Produces long tap root helping it to reach moisture during drought periods
• Over 95% digestible
• Can last up to 5 years
• Nutrient rich forage available year-round
We recommend broadcasting at 4lbs/acre and drilling at 2lbs/acre. For more information about designing and planting your food plots, refer to our
Food Plot Design Guide
and
Planting Guide
.