Weight: 50.0 lb
DIXIE 6 is a staple in the Backwoods lineup. It is one of the most popular products that we offer and for good reason. Don't let the economical price point fool you. This is a premium and versatile 6 way blend. It's based off of our BIG 3 so it has all of the core cereal grains. It also has winter peas, clover, and forage rape. This is one of our favorite blends, and you can rest assured it will be put to use at our Testing Grounds every single year!
Regular price
Sale price
$33.99 USD
Unit price
per
Sale
Sold out
1198 available for purchase
View full details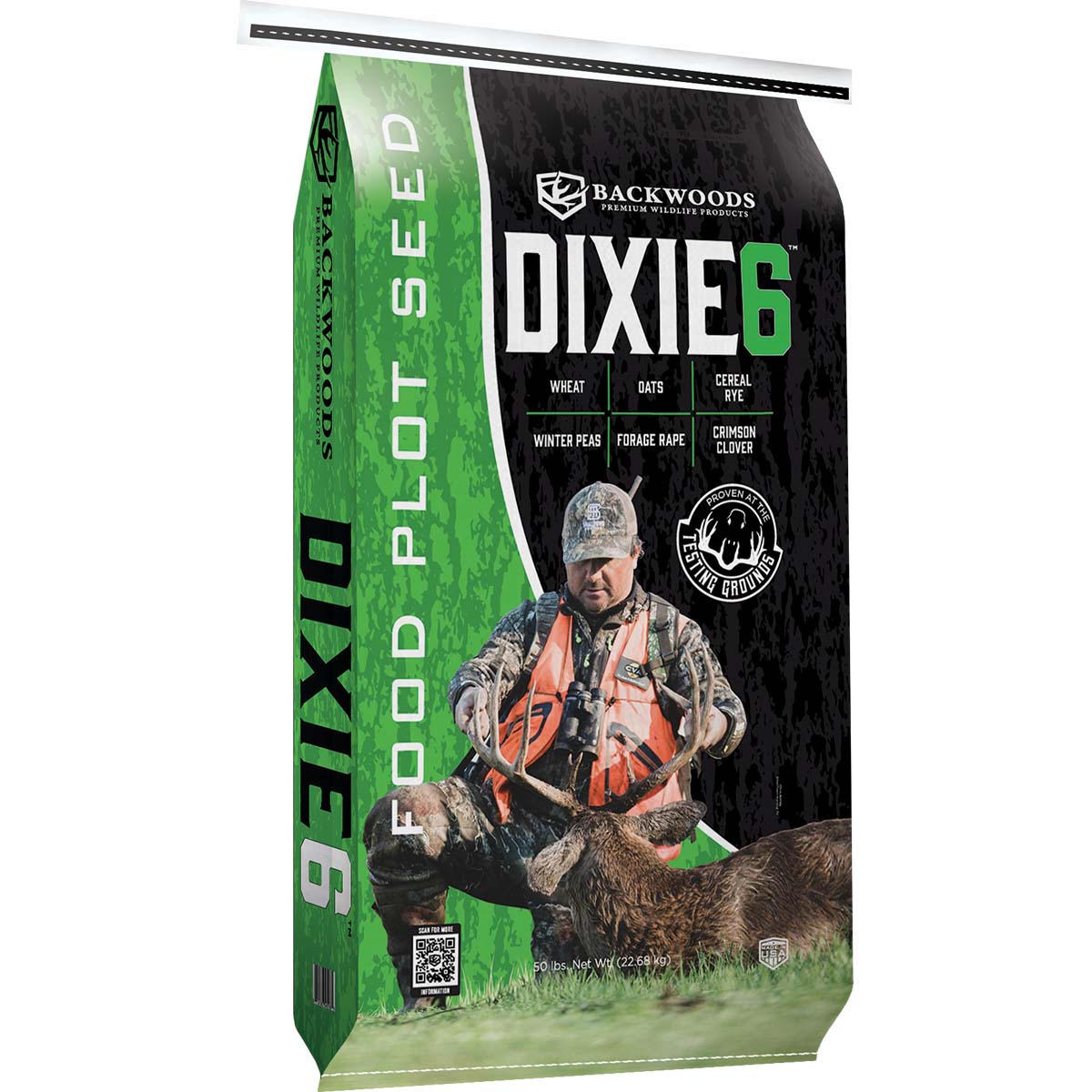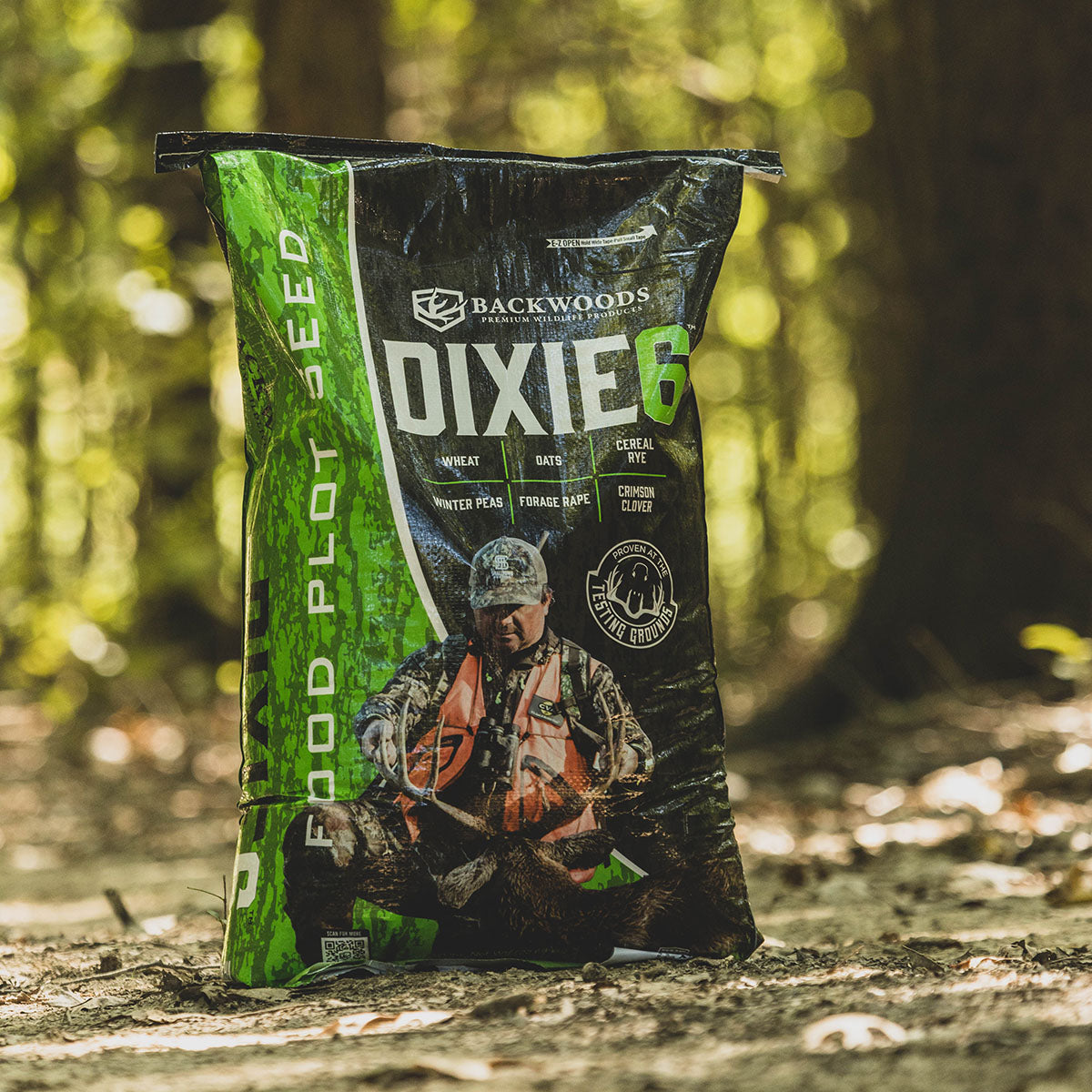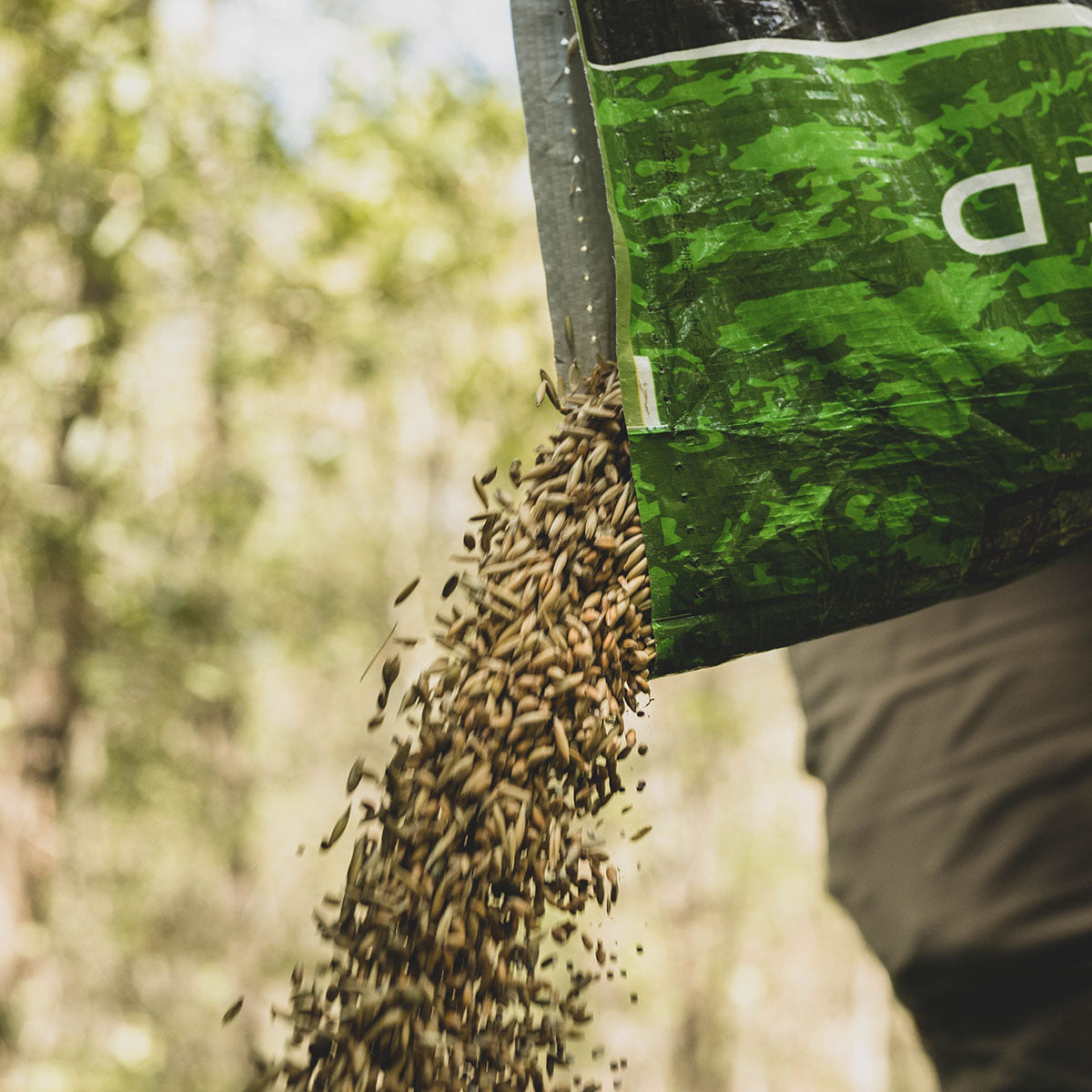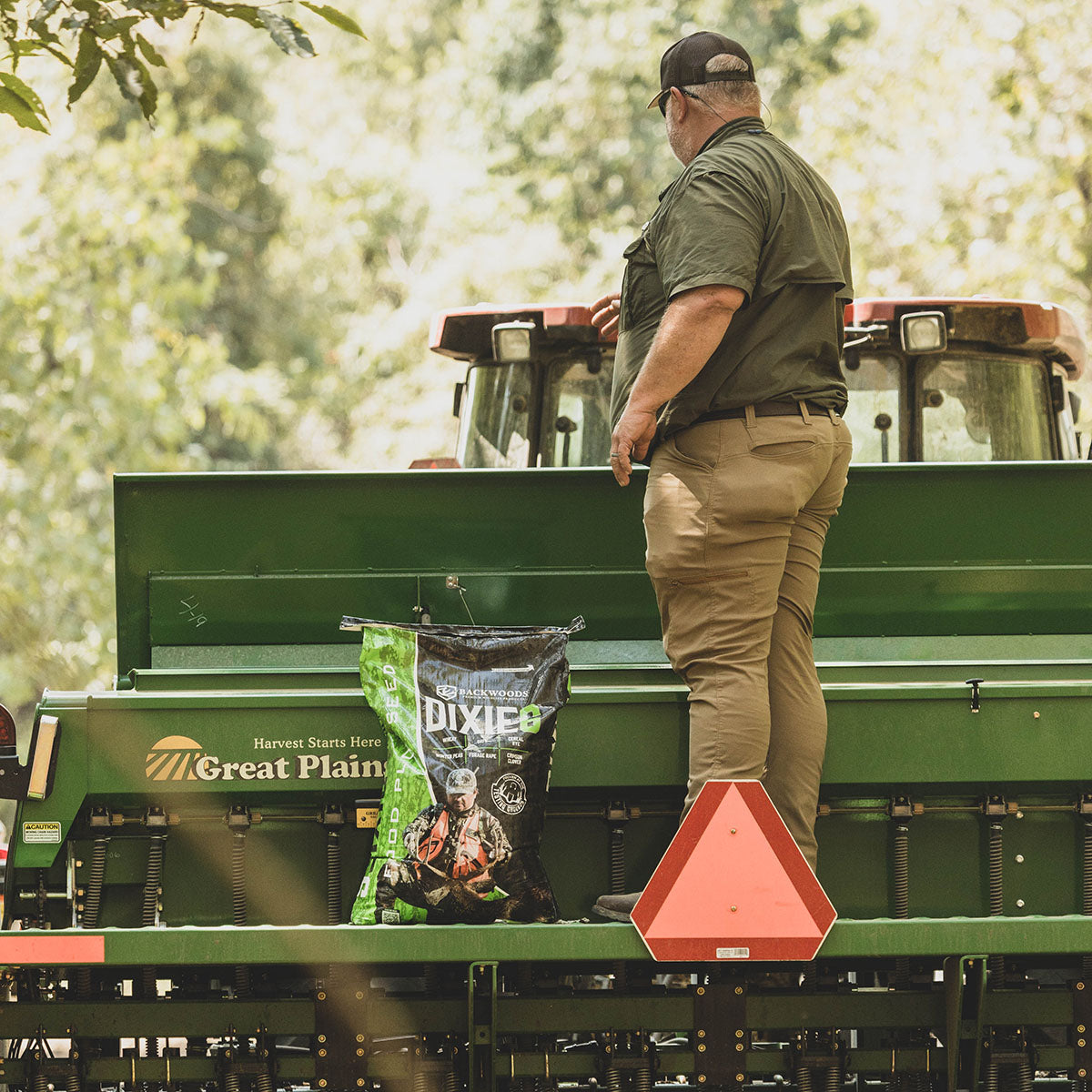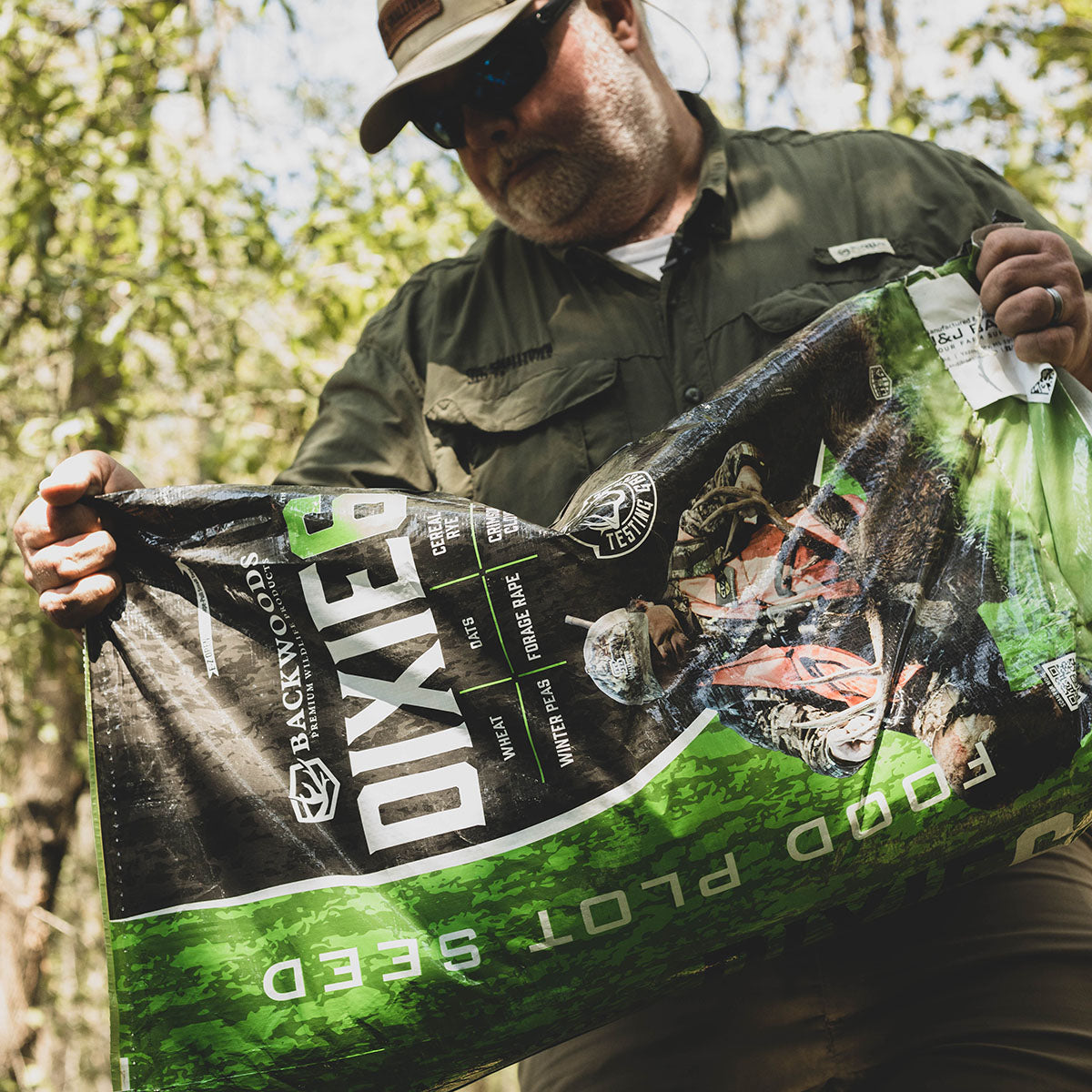 • Annual blend of cereal grains, legumes, and brassicas
• Easy to establish and very low maintenance
• The most popular seed varieties amongst all hunters
• Very attractive throughout your entire season
• The clover will offer Spring forage
• Maximum tonnage



Wheat




Oats




Cereal Rye




Winter Peas




Crimson Clover




Trophy Rape
We recommend broadcasting at 90lbs/acre and drilling at 70lbs/acre. For more information about designing and planting your food plots, refer to our
Food Plot Design Guide
and
Planting Guide
.
Top Seed
Some of the best blend to ever come together!! Easy to plant snd comes up strong. Can take high browsing activity!!